Climate Compatible Growth team meet partners in India
In February and March this year, Karla Cervantes Barrón joined with a group of researchers from the Climate Compatible Growth (CCG) project to meet partners across India, from Chennai in the South to Chandigarh in the North.
The trip was an opportunity to strengthen and build collaborations and connections with local partners. The CCG team also ran two green hydrogen workshops during the visit.
India has a population of 1.4 billion and its rapidly industrialising economy is booming. All this seems set to drive up national energy demand in the decades to come. India is already the third-largest emitter of greenhouse gases globally and has a range of strategies planned to reduce emissions whilst meeting their soaring energy demand – strategies that include renewable energy,  alternative fuels, energy efficiency, and a shift towards low-carbon modes of transport.
During their time in India, the team from CCG engaged with local partners in India on these strategies, with a particular focus on green hydrogen (as an alternative fuel) and low-carbon transport.
Green hydrogen
Annual demand for hydrogen in India currently comes in at about 6 million metric tonnes, and this is set to grow by a factor of five by 2050. This demand comes largely from the manufacture of fertilisers, but hydrogen will also increasingly be required to decarbonise transport and store energy. The government has approved an ambitious National Green Hydrogen Mission to facilitate demand creation, production, utilisation, and export for green hydrogen in the next 5-10 years. The CCG trip explored how the project team might support the Indian government in this mission by facilitating multi-sector collaboration and providing technical expertise.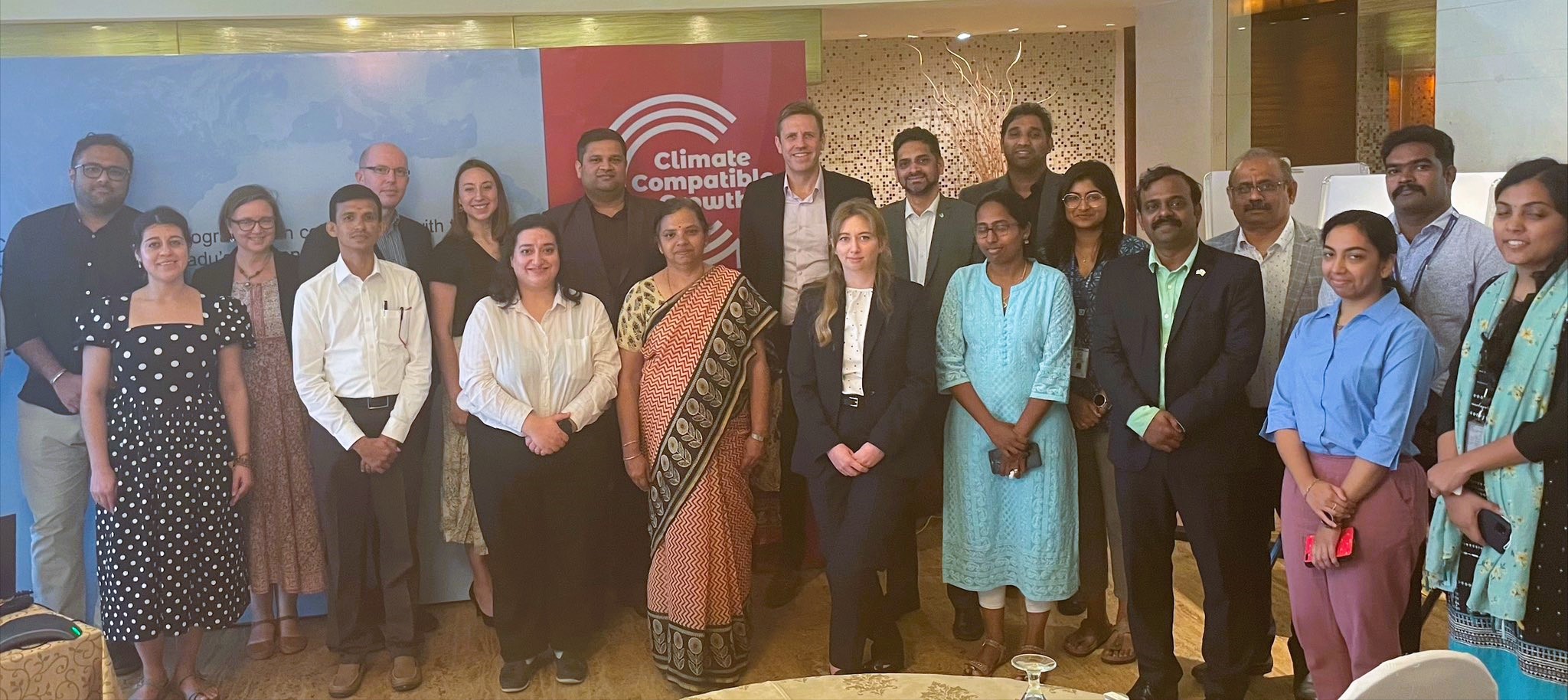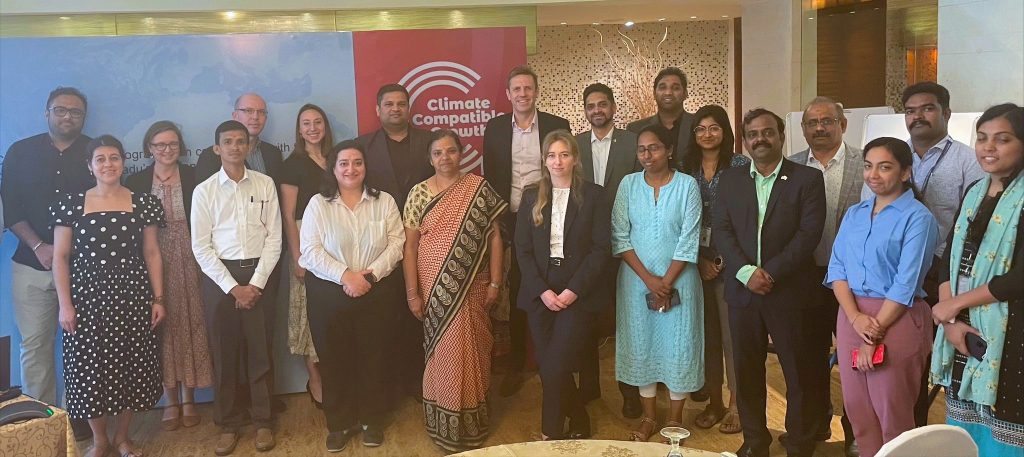 Whilst in India, the CCG team led two workshops on green hydrogen, one in Chennai, and one in Chandigarh. The interactive workshops were opportunities to explore the potential of rolling out green hydrogen in India, the local barriers that exist, and ways to overcome them.
Low carbon transport
Another key focus for India's sustainable transition is low-carbon transport. In particular, the government has focused on expanding the fleet of electric vehicles, encouraging transport sharing, and upgrading public transport. This combination of strategies has two major benefits: reducing emissions and reducing demand on imported energy supplies. Here again, CCG has the opportunity to build in-country collaborations and build understanding through transport modelling.
To find out more about Karla's work with CCG, check out their project page on our website or head to the CCG website.
Photo credit: Ivan Bandura