Refficiency's Reflections on 2022
As the year comes to a close, the Resource Efficiency Collective team have looked back on the last 12 months. We've published several papers, celebrated Jonathan's promotion to professor, shared skills and knowledge, presented at COP27, welcomed new members, and spent time getting to know one another better.
Here are a few of our highlights from the year: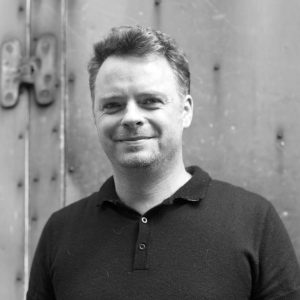 This year we welcomed 5 new PhD students and 2 visiting academics to the group, and started to expand our research into new areas like the efficiency of buildings and transport. The return of in-person conferences led to many opportunities for members of the group to present their work on an international stage, for Karla to chair sessions at COP27 in Egypt, and for some of us to travel to California to meet with others involved on the C-THRU project. In the summer, we came together to celebrate Jonathan's promotion to Professor of Sustainable Engineering.
This year I joined the Refficiency as part of the TransFIRe hub. A year with a lot of learning about foundations industries and the challenges towards decarbonisation in different sectors. It has been a very dynamic year, with the meetings and conferences occurring in person, providing more interactions with our industry and academic partners. – Natanael
I started my PhD this fall, and I've enjoyed becoming part of Refficiency, getting to know everyone, and seeing the Norfolk coast for the first time on our group away day. -Lihani
2022 was the year that I got to see the different parts of my PhD come together to tell a cohesive story. It was also the year I was able to share that story both in conferences and workshops with peers, and meetings and general assemblies with industrial partners. Winning the first prize at the Student Poster Competition at the Industrical Ecology GRC was a big personal highlight that endowed me with extra motivation for the final stages of my PhD. – Ana M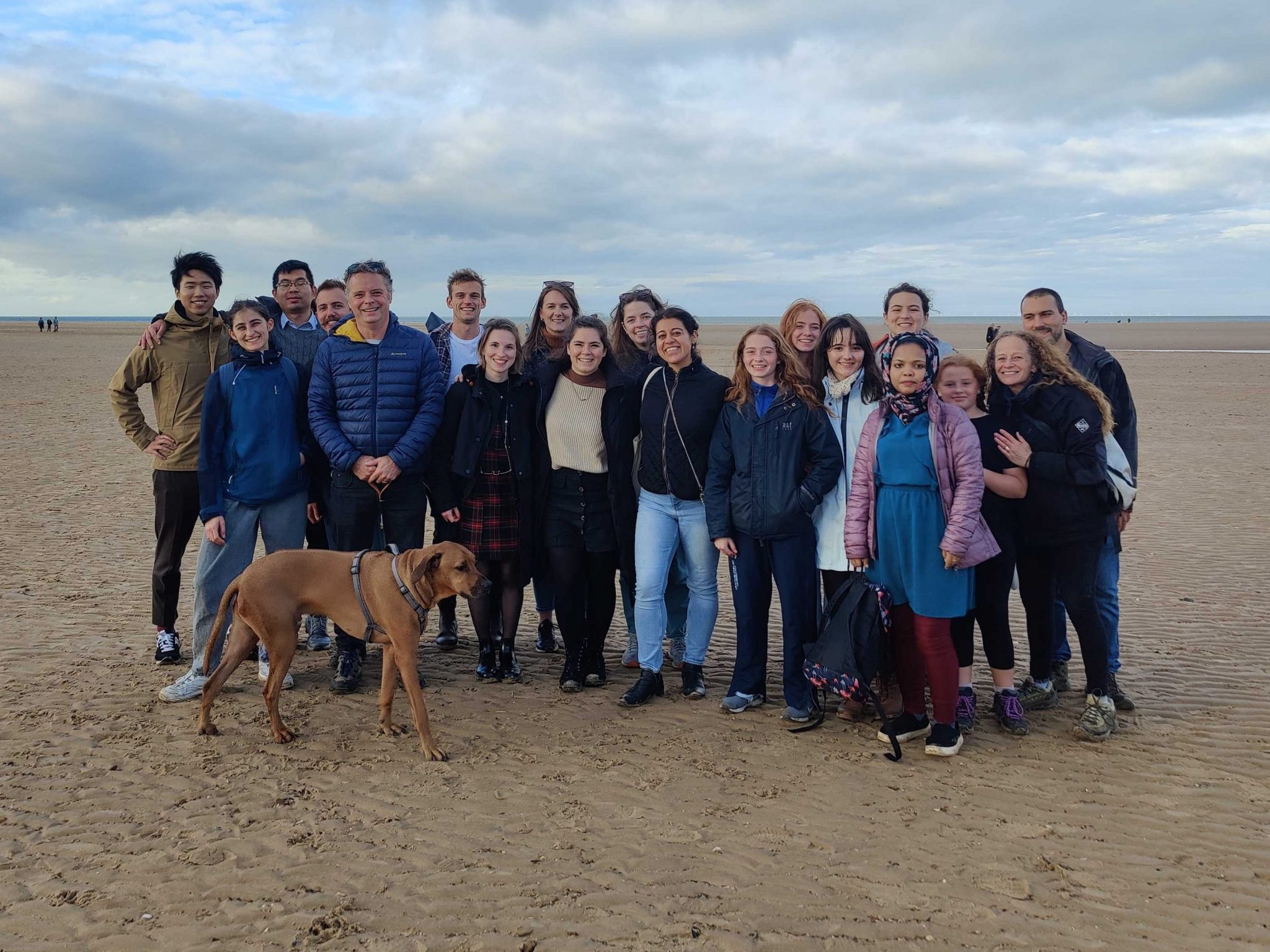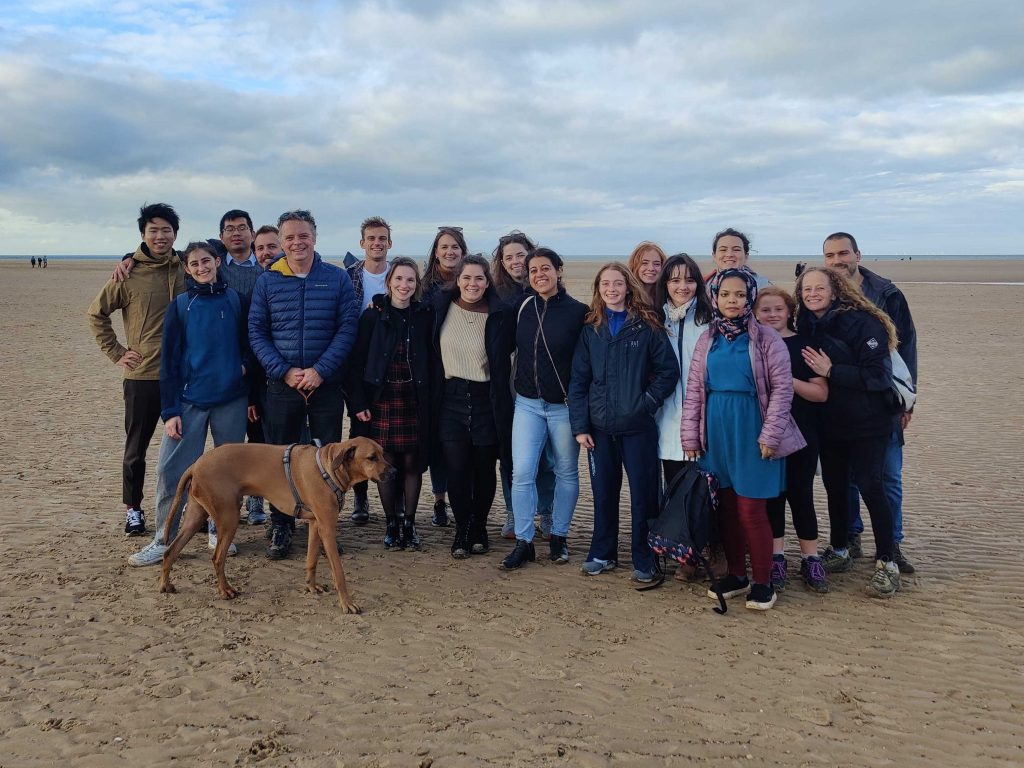 Another year of fun and emissions reductions here at Refficiency! We've enjoyed making progress in shining a light on the complex Petrochemical industry whilst building up our partners in our exciting quest to unite industry emissions reporting with the burgeoning field of remote sensing. We're looking forward to keep pushing ahead in 2023! – Luke
For me personally, 2022 is a year of transitions: PhD to postdoc, college to private rental, and food traceability to bioplastics. Meanwhile I also realised the group grew in size and so did I in my perception. I hope 2023 will be a great year for all of us. – Samantha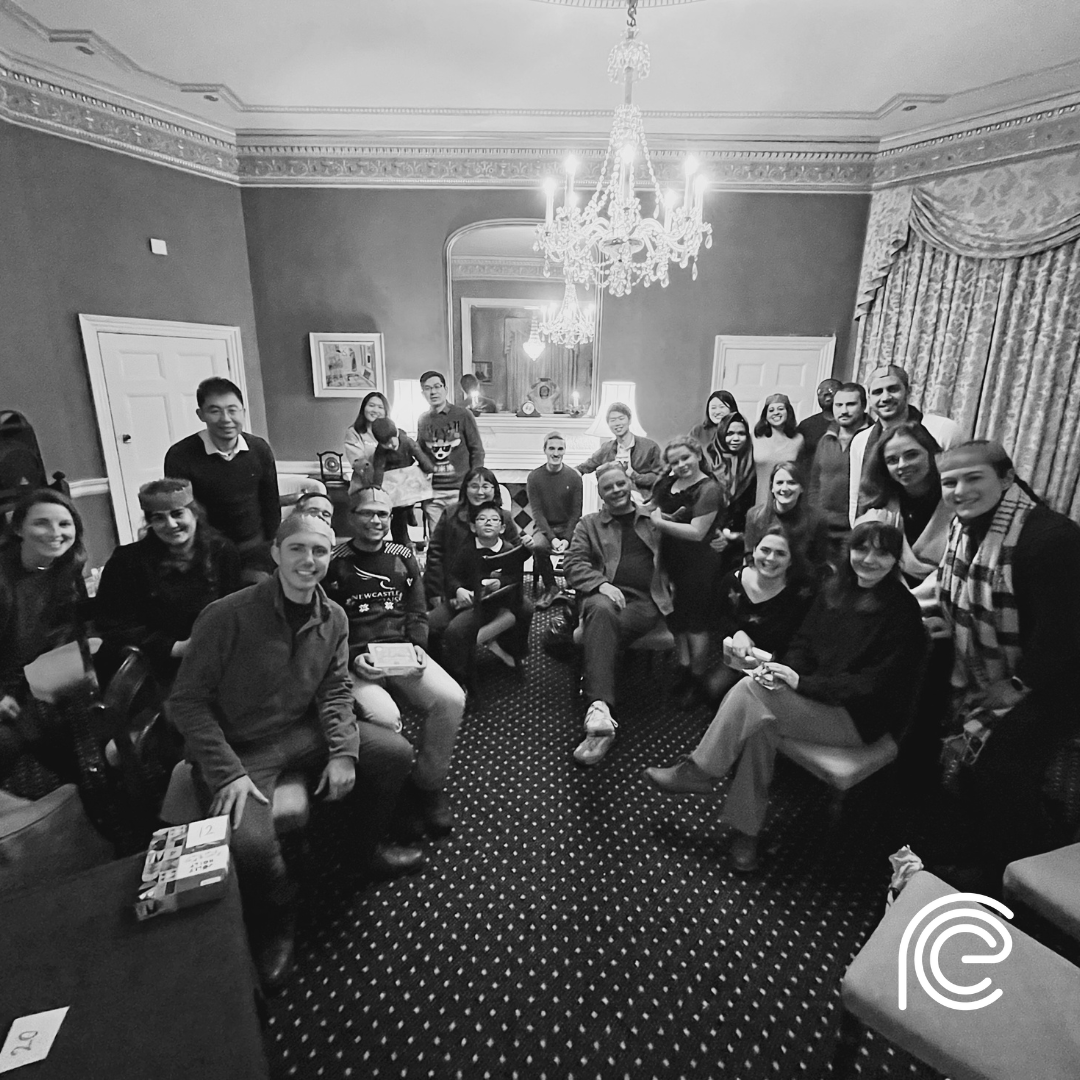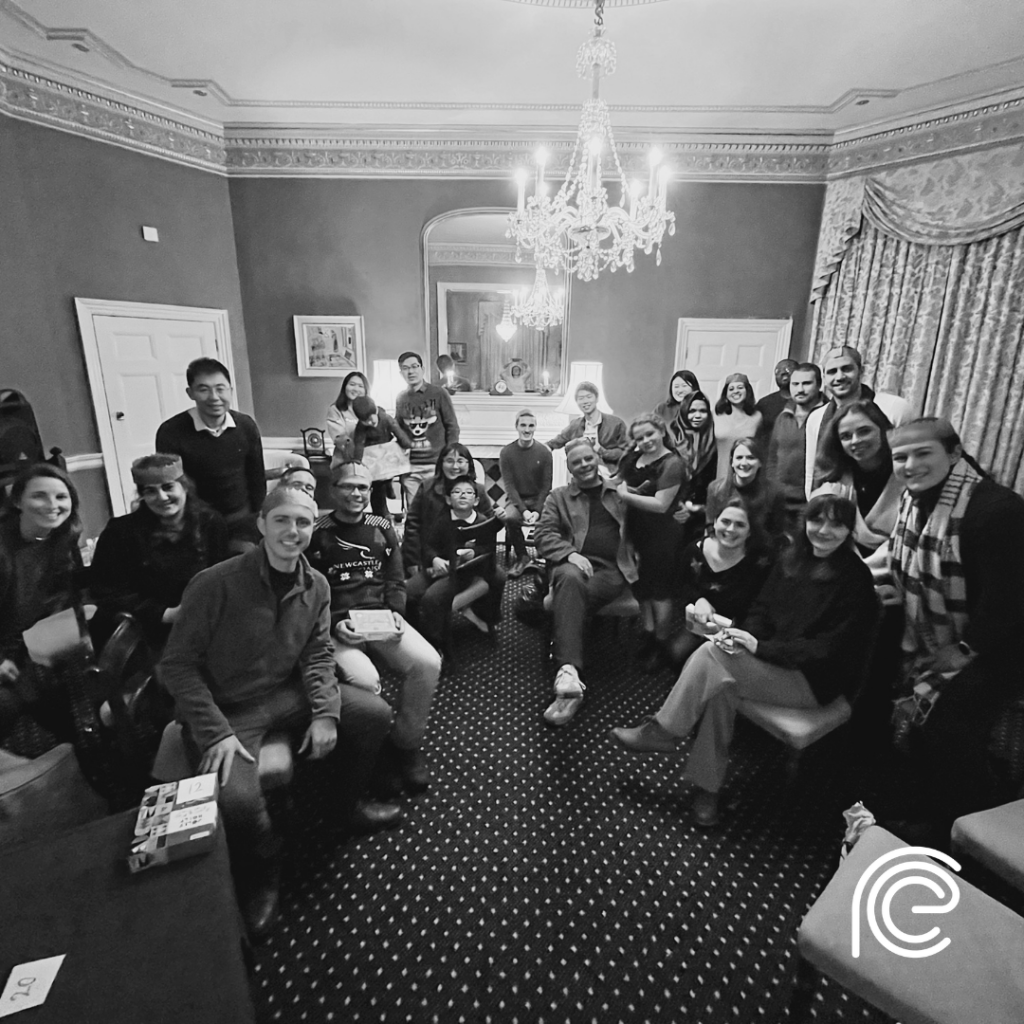 In last year's reflection I expected 2022 to be a year in which we implemented our machine learning systems in the real world. Much of 2022 has been spent pursuing this goal with industrial partners in the cooling industry, and in steel manufacturing. Despite promising early results, these exercises have highlighted limitations in our current approaches that we'll address with enthusiasm in 2023! – Scott
This year has been a year of change. I finished my work on the C-THRU project and I am looking forward to following the project's progress in its final year, 2023. I also moved to Cambridge and started my PhD on the interactions of energies in systems. I am excited for all the opportunities that 2023 will bring. – Ella
There have been a lot of highs this year. But up there has to be having the opportunity to meet those working on C-THRU in person in Santa Barbara two years after the project started. Welcoming more likeminded people into the group has certainly been a highlight too. Roll on 2023! – Joanna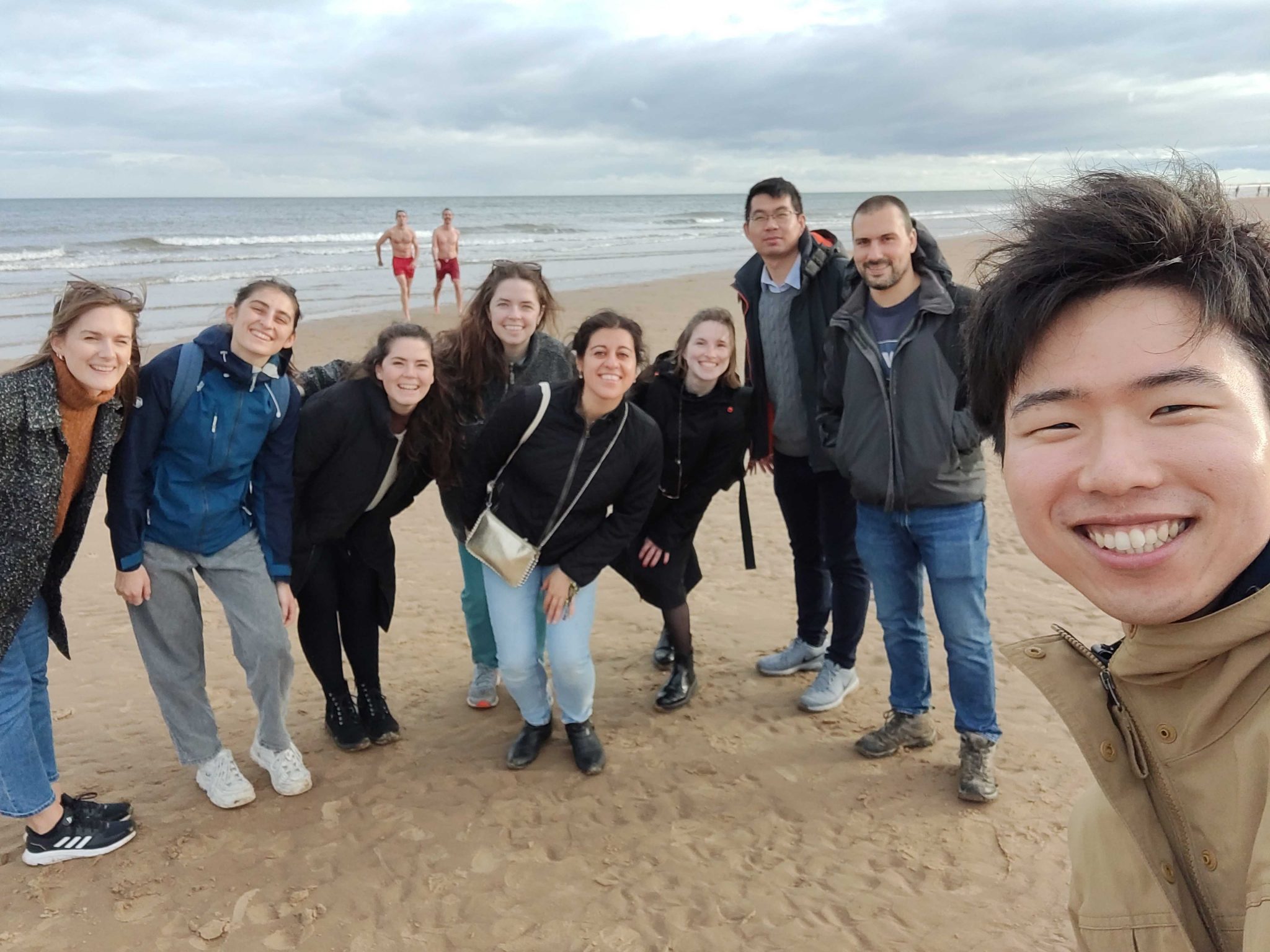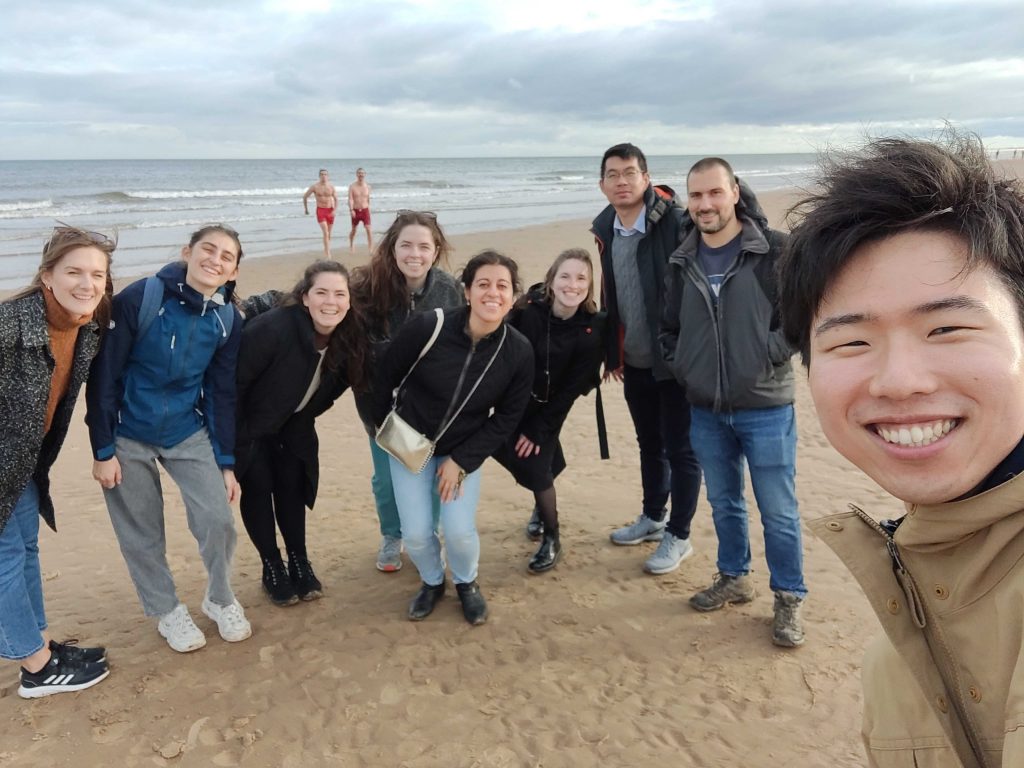 This year has been a productive year on the C-THRU project. I published 7 journal papers and 1 report and presented my research at 3 conferences. I received the Alan Turing Institute Post-Doctoral Enrichment Award, secured the Royal Society International Exchanges Scheme grant and was qualified as an Associated Fellow of the Higher Education Academy (AFHEA). I look forward to building my track record further in the final year of the C-THRU project. – Fanran
2022 has completely changed my (our) life. Moving to Leeds, getting a lectureship and all this with a lot of support from the Resource Efficiency Collective members. This is a lifelong relationship! – Michal
Since joining Refficiency in September, I've really enjoyed getting to know everyone. Our day out at Holkham beach was a definite highlight! I've also enjoyed getting to use creativity and strategy to communicate the group's research to wider audiences. – Susie
Photo credit: Borna Bevanda